Welcome to
Telecontracting
Scandinavia AB
---
People rise to challenges, or so it is said. Whether this is always the case may be debatable, but it is certainly true at Telecon.
At the outset in 2004, we were focused on construction and project management within the telecommunications sector. With this experience as our foundation, we wanted to broaden our scope of activities. Around this time, development of wind power technology was gathering momentum. We recognized certain similarities between both branches and set ourselves a goal of becoming skilled at qualified wind measurement. Today, we are one of Sweden's leading players within wind measurement technology for the wind power sector.
As we said, we believe challenges enable us to rise and grow. And we fully intend to continue to meet them and do so in the future.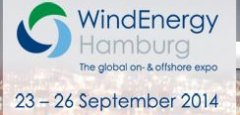 Telecon on WindEnergy in Hamburg
2014-09-10
On September 23 - 26 the WindEnergy Hamurg will take place. Telecon will of course be there. Hall A1 Booth 431.
[read more]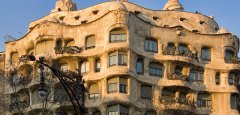 Telecon representation at EWEA in Barcelona 2014
2014-03-03
Telecon will also this year be represented at the EWEA which will be held in Barcelona this year.
[read more]